Seo Panel Web Hosting Partners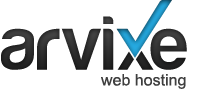 Seo Panel Web Hosting partner ARVIXE Web Hosting provides free installation of Seo Panel in their web hosting. For fast, secure and reliable Seo Panel Hosting, look no further than ARVIXE for all your web hosting related needs. The following plan provides everything you need, including a free installation of Seo Panel , to get you up and running within minutes:
Main Features
- Plenty of space and bandwidth to handle your websites (Unlimited Space / Unlimited Data Transfer) - Host up to 6 Domains - One FREE domain registration for life - 24/7 world-class qualified and experienced support (Technical support staff with years of in-depth hosting experience!) - cPanel Control Panel - Unlimited email, databases and subdomains. - 99.9% uptime and 60 day money back guarantee - Fully adheres to all Seo Panel hosting system requirements - Only $4 per month
Host Seo Panel with ARVIXE >>
Our proxy partner Squid Proxies provides Private and Shared Proxies for seo panel users to generate reports effectively. If you have more than 75 keywords, we recommend to use proxies for stable report generation.
Main Features
- Non-Sequential IPs - Guaranteed Access - Affordable Prices - Unlimited Bandwidth - Highly Anonymous
Get proxies from Squid Proxies >>